Auto Maintenance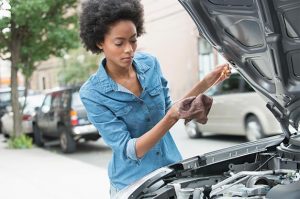 For our vehicles to preserve and sustain their appearance, performance values and well being, they need a certain level of routine maintenance and upkeep. Neglecting to care for your vehicle can harm your vehicle as well as your wallet. Here are some tips to preserve your vehicle and enjoy it for a long time.
Give prompt action to any warning lights
Care for your tires at all times
Change your oil, fluids and filters on time
Strictly follow the vehicle's service schedule
Keep your vehicle clean
Drive carefully, defensively and safely
Following these tips will preserve the performance of your vehicle for a long time.